What's Your Central Kentucky Area Property Worth?
Would you like to know your home's estimated value? Our FREE service provides you with data we use to establish market value . Just fill out and submit the form at the bottom of this page, and we'll analyze the comparables, local trends and other local market data to provide you with an up-to-date estimate of the worth of your home. Of course, we can't take into account the condition of your home or the value of certain upgrades to perspective buyers without touring your home but we can provide you with reports that establish the activity in your neighborhood and give you and idea of how the buyer pool evaluates your property against the competition. We use all the best tools (Below) in the buisiness to ensure we get the most accurate data to determine value.

RealAVM™
RealAVM™ an automated valuation model (AVM) from CoreLogic® offers real estate professionals the ability to provide buyers and sellers with highly accurate property values – quickly. RealAVM combines local MLS data, where available to us, our nationwide property database, and the power of our patented AVM technology – the same technology used in our lender-turned AVMs. RealAVM identifies the predicted market value and includes a value range and confi dence score with each valuation returned. Because so many lenders use our AVMs, RealAVM gives you a preview of what the lender is likely to see.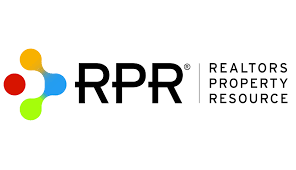 RPR (Realtor Property Resource) is the nation's largest property database, exclusively for REALTORS®. The property data you need, all in one place. A wealth of information and property data awaits you in the reports we can run on your home. Listings, tax and mortgage history, sales, valuations, demographics, psychographics, and school and neighborhood information make this analysis tool one of the best.

Cloud CMA from W+R Studios, is an online solution built to generate detailed CMA (Comparative Market Analysis) reports, that leverage market data to assist in determining value. With a good comparative market analysis an ever-important tool in determining the right price to attract buyers, Cloud CMA delivers the data you need.

Homebeat is a our "living CMA" that can give a fantastic perspective of the homes closest to you that are listed, under contract and have recently sold. This is very interactive and allows you to see many details of the competing homes. We can also set this up to send monthly updates so you can see the real estate activity as it happens.

Flexmls is our primary operating system so to speak. It is our point of entry for listings and has the most accurate information with all available data fields. The simple Flexmls CMA may be a very utility looking report, but it has the nuts and bolts that we use for a basis of evaluting your home value.
Evaluation Request Form